Product model: sKey R-s
Product name: Multi-function reader
Working temperature: - 40 ~ 60 ° C
Card reader type: EM、HID
Product size: 158 * 43 * 21.7 mm
Sebury brand new reader, Keypad panel, elegant, classic and unique design, especially suit for the high-end market, also suit for different kinds of need of the customers.
· sKey R-s reader is a new generation PIN and proximity card reader, allows entry via PIN and/or by presenting a proximity EM, HID card..
· Aluminum alloy structure, waterproof, fully potted, confirms to IP65. Keypad panel.
· Built-in 125KHz (EM&HID card) reader part
· Anti tamper, anti-vandal,
· Antistatic 15KV
· Digital backlit key. The back light can be set to Normal ON, Normal OFF or Automatic mode.
· Door bell function.
Specifications
· Input voltage: DC 12V±10%
· Idle current: ≤35mA
· Proximity card: EM&HID
· Reading range:3-6cm
· Frequency: 125KHz(EM,HID) or 13.56MHz(IC,CPU)
· Wiegand output format: Wiegand 26-37 bit
· Keypad output format: visual card No; 4 bits or 8 bits of single key pressing
· Dimension :158×43× 21.7mm
· Operating temperature range: -40~60° C
· Operating humidity: 0-95%(non-condensing).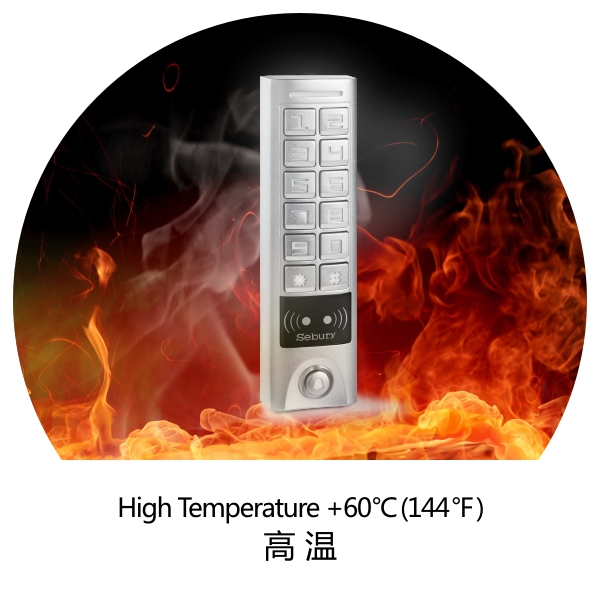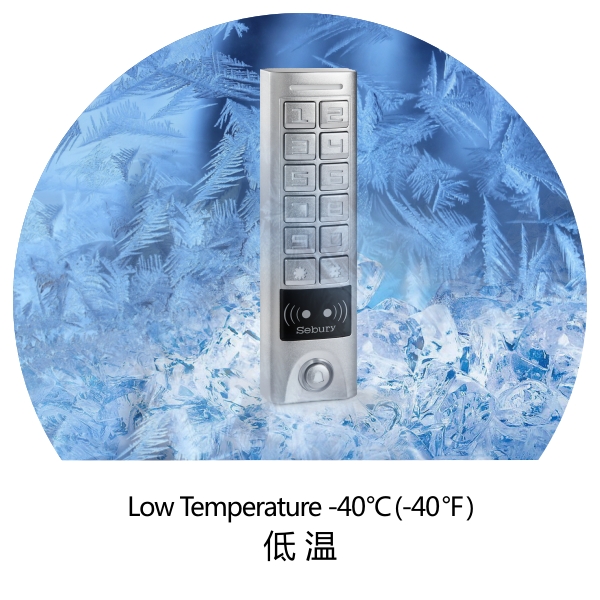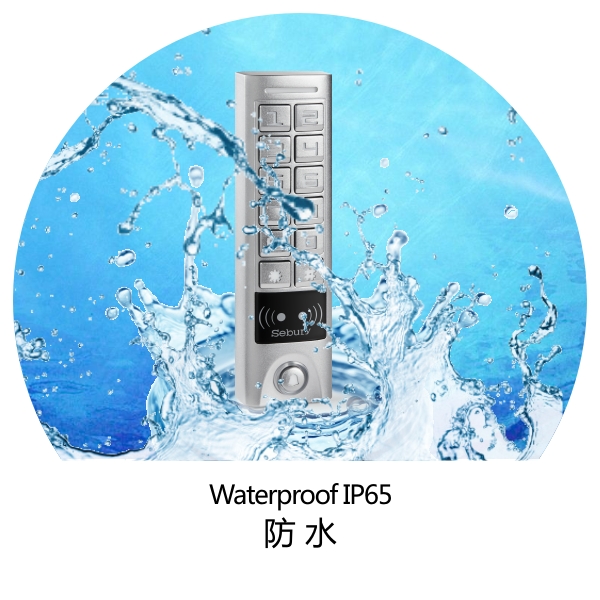 sTouch-sKey 4 in 1 Reader User Manual